(Source: www.msn.com)
© Gregorio Borgia, AP
In this Oct. 15, 2009, file photo, film festival jury member Milos Forman poses on the red carpet at the IV edition of the Rome Film Festival in Rome.
The movies world is paying respects to the late Milos Forman.
The Czech filmmaker, whose American movies One Flew Over the Cuckoo's Nest and Amadeus won numerous Academy Awards, died Saturday at 86.
Here is how stars are reacting to the news on social media, starting with actor Josh Gad, who called Forman "an icon."
"Just learned the sad new about (Milos Forman) who's movies are among some of my favorites of all time," he tweeted Saturday. "A resume that produces both One Flew Over the Cuckoo's Nest and Amadeus deserves to be up there alongside the greats. Good bye to an icon. And Bravo."
Actress Mia Farrow also had kind words for the late director.
"Proof that the most brilliant of filmmakers could also be unfailingly kind, generous, humble and loyal. Thank you Milos Forman," she shared.
Antonio Banderas called Forman a "genius of cinematography and master in the portrayal of the human condition."
Director Edgar Wright said he was "very sad" to hear the news of Forman's passing.
"He had a tremendous filmography that documented the rebel heart and human spirit. I have seen One Flew Over The Cuckoo's Nest enough times to be able to silently mouth along with the movie. RIP," he wrote.
Screenwriter Larry Karaszewski called him a friend and teacher.
"He was a master filmmaker – no one better at capturing small unrepeatable moments of human behavior. We made two movies together and every day spent with him was a unique adventure. Milos loved life. I will miss his laughter," Karaszewski shared.
Actress Jennifer Tilly shared a message and photo.
"RIP (Milos Forman), a brilliant filmmaker. He directed my sister Meg Tilly in Valmont. She adored him," she wrote. "Here is Milos, Colin Firth, and Meg relaxing on the set between scenes."
British director Nick Murphy called Forman a "genius."
"I can't say what an impact his astonishing work had on me. Not just Cuckoo's Nest and Amadeus (surely in anyone's Top 20) but Man on Moon, Larry Flint (sic), the pioneering Ragtime and biting, satirical Fireman's Ball," he wrote with the hashtag #RIP.
Actor Laurence Fuller called him "one of cinema's best and brightest flickering lights."
In memoriam 2018: Remembering stars we lost this year (via Photo Services):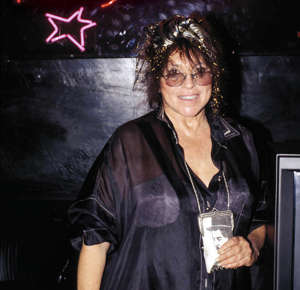 In Memoriam 2018: Remembering the stars we lost
More Info: www.msn.com