(Source: www.99.co)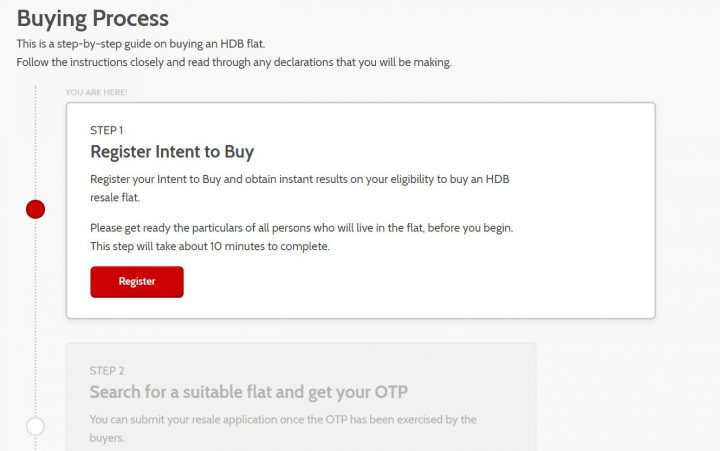 That's all there is to it!
Do both the buyer or the seller need to submit an application?
Yes, your resale application will only be considered complete when HDB receives both portions of the resale application (from flat seller and buyer). Both portions are required to be submitted within seven days of each other.   
Do I still need to attend appointments with HDB?
You may upload all your financial statements to the resale portal, instead of heading down to HDB for your first appointment. That having been said, you'll still be required to turn up at HDB for your resale completion appointment (this is the final step of the process, when you meet the seller, and collect your keys).
Is demand for HDB resale flats expected to rise with this new portal in place?
The portal will undoubtedly smoothen the transaction process, but experts believe that it will not have a significant impact on resale transaction volumes. According to Lee Nai Jia, head of research at Edmund Tie & Co, resale prices, the needs of buyers and sellers and market conditions will have a larger role to play where the demand for HDB resale flats is concerned.
If you found this article helpful, 99.co recommends Things you should consider when buying an older HDB resale flat and Resale HDB flats: Is it now a good time for PRs (permanent residents) to buy?
More Info: www.99.co