(Source: www.macrumors.com)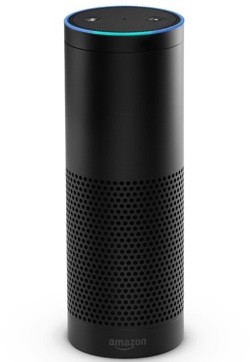 Amazon on Wednesday made the AI and voice-recognition software that powers the company's Alexa virtual assistant available to all its cloud-computing customers.
Called Amazon Lex, the service will allow developers to make chat bot applications using Alexa's voice recognition technology and leverage the AI's deep learning abilities to enable their apps to understand more text and speech queries.
Amazon CTO Werner Vogels said that Amazon's cloud-based work in processing how humans write and speak would make chat bots more helpful than the clunky tools they've been in the past.

"There's massive acceleration happening here," said Vogels, speaking to Reuters at the company's cloud-computing summit in San Francisco. "The cool thing about having this running as a service in the cloud instead of in your own data center or on your own desktop is that we can make Lex better continuously by the millions of customers that are using it."
Similar to how it operates its other cloud-based services, Amazon will charge developers based on how many text or voice requests Lex processes. The company's hope is that its Alexa technology will take center stage in the current e-commerce boom based around chatbots. This week, Facebook announced its own virtual assistant called M, which can help users order food, while MasterCard also
Amazon's move comes fast on the heels of similar announcements by the company, as it aims to head off competition in the virtual assistant space by rivals Apple and Google. Just last week Amazon opened up access to the
Alexa support is also increasingly cropping up in smart home devices, with chip vendors hoping to start shipping their own Alexa-like devices this year. Alexa is even set to appear as a built-in feature in some third-party smart products, like
Amazon on Wednesday made the AI and voice-recognition software that powers the company's Alexa virtual assistant available to all its cloud-computing customers.Called Amazon Lex, the service will allow developers to make chat bot applications using Alexa's voice recognition technology and leverage the AI's deep learning abilities to enable their apps to understand more text and speech queries.Amazon CTO Werner Vogels said that Amazon's cloud-based work in processing how humans write and speak would make chat bots more helpful than the clunky tools they've been in the past.Similar to how it operates its other cloud-based services, Amazon will charge developers based on how many text or voice requests Lex processes. The company's hope is that its Alexa technology will take center stage in the current e-commerce boom based around chatbots. This week, Facebook announced its own virtual assistant called M, which can help users order food, while MasterCard also launched its own Messenger merchant bots for food deliveries.Amazon's move comes fast on the heels of similar announcements by the company, as it aims to head off competition in the virtual assistant space by rivals Apple and Google. Just last week Amazon opened up access to the far-field voice recognition technology found in its Echo smart speakers so that third-party manufacturers can make their own versions.Alexa support is also increasingly cropping up in smart home devices, with chip vendors hoping to start shipping their own Alexa-like devices this year. Alexa is even set to appear as a built-in feature in some third-party smart products, like Ecobee thermostats
More Info: www.macrumors.com